12 février 2009
ITACURUCA ISLAND, SAMBA CITY AND CARNIVAL SHOW
During this stay, we had planned to spend one or two days on Ilha Grande, a small island south of Rio, known for its beautiful beaches and the ban of cars, which gives it a perfectly cool atmosphere and scenery. Unfortunately the weather was too hesitating thios early December and we have renounced.

We therefore, replaced this island tour, with another much more modest, but nevertheless in the same region, Itacuruça.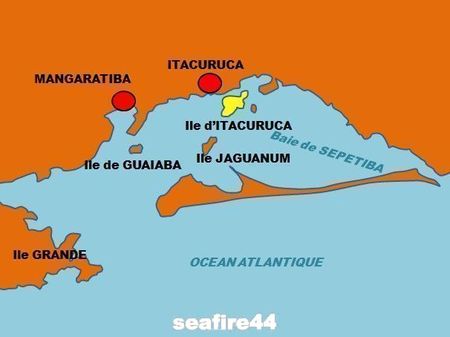 Since Rio, our bus led us hundred kilometers south on the Costa Verde, to the Itacuruça village, nestled beside a bay protected by a coral reef.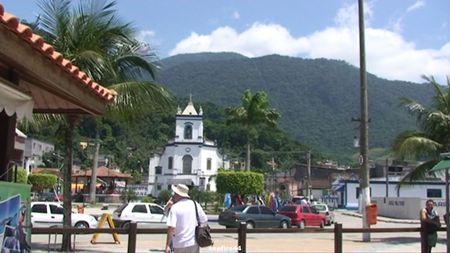 The bay is dotted with a few small islands and away we can see Ilha Grande. On the wharf, a small schooner is waiting for a very quiet trip around of Itacuruça Island.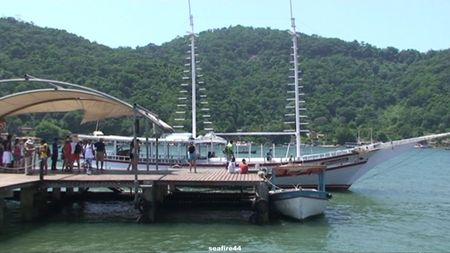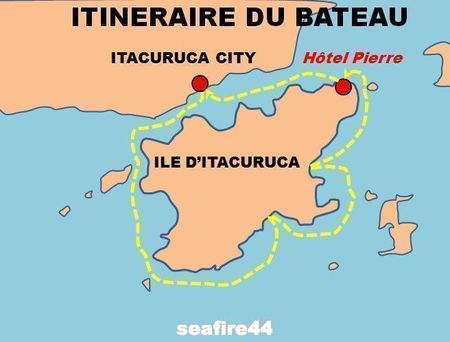 Rocked by Brazilian music, we follow the island on a sea of oil. The granite rocks that border it are rounded and smooth as those of Seychelles,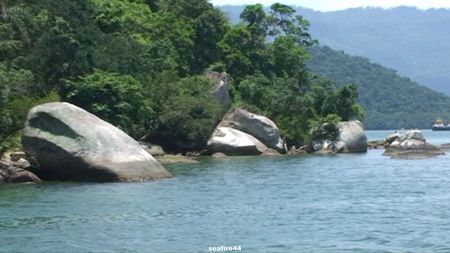 here and there, beautiful small villas with soft colors, are planted on rocks or near tiny white sand beaches.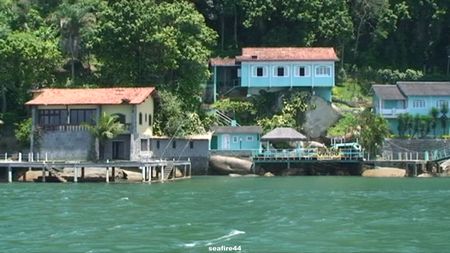 Apart from these small properties, the island is uninhabited, rocks and dense vegetation took possession of the territory up to the summit 242m above sea level.
We will make some stops near beaches for swimming. Too fresh for my taste; 15 ° is really too low! However, the group of Russians who accompanied us will find nothing wrong, and it is with unconcealed glee he took pleasure of these baths.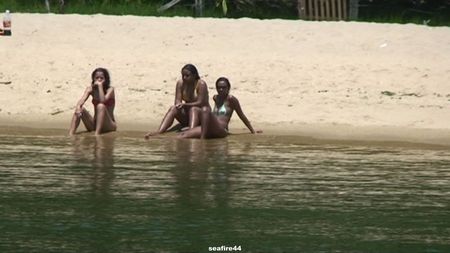 To recover after this cold bath, the crew will give us a strong Caipirihna

At noon break, the Schooner reach the wharf of a pleasant resort, the "Hotel Pierre".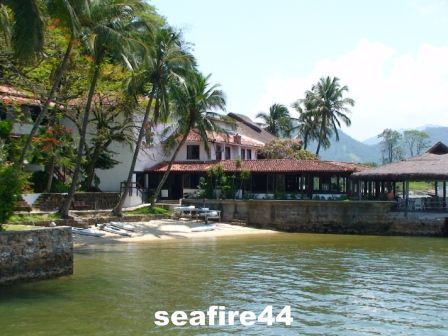 Housed in a magnificent tropical garden, the hotel has a small private beach, swimming pool and a fitness center, in short everything you need for a cool journey.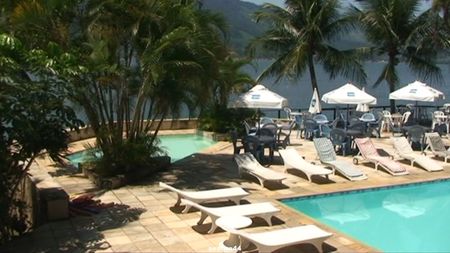 A typical Brazilian buffet prepared, of course with rice and black beans was waiting for us; this was delicious


and a nap was of course a must before the trip back.
We could not leave Rio without testing the atmosphere of carnival. Starting from December, the samba schools have entered a phase of intensive training and must also finish preparing the decorated trucks for the Sambodrome Parade. The municipality of Rio has therefore created in the old docks, a place dedicated to this preparation; Samba City.
On approximately 100000m2, Samba City includes assembly workshops, decorating trucks and a huge hall show.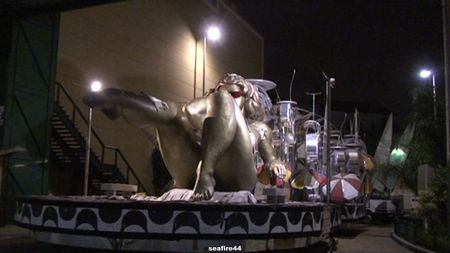 Each week you can immerse the space of one evening in the atmosphere of carnival.

It all begins with a concert featuring guitar, percussion, saxo and other instruments with the traditional music of Carnival.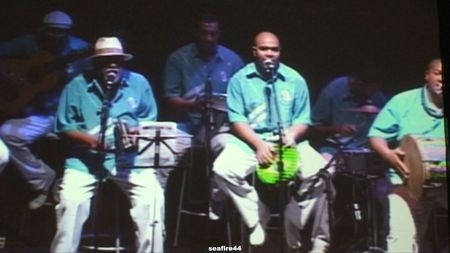 During this warm up, canapés and drinks are served to the tables, and rapidly everybody is plunged in the frenzy of the samba.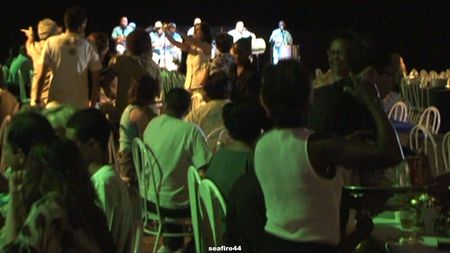 The atmosphere will go crescendo when the public is invited to dress up with the most fanciful headdresses
Then the show this year called "the power of nature." starts with thunder and lightning, and that is the unleashing of a series of 6 sceneries featuring beautiful dancers in costumes extraordinary wearing or just a few feathers.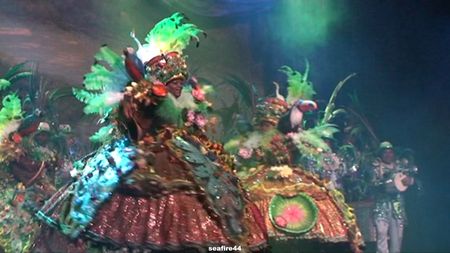 At the end, the artists invite the public to join them for a mini parade to the sound of drums and with decorated trucks in the enclosure of Samba City. This is the total swing.
Better than this description, this video will put you more in the mood of the evening.

Samba show in Rio
envoyé par spiritofaloha
This concludes our Brazilian journey. Although the weather was not perfect, we go back very satisfied with this trip, there are so many things to do and see in Rio and its region, we could not even visit other sites or as Petropolis or Parati which need to be discovered.
.....
Commentaires
Poster un commentaire