18 février 2009
SHANGHAI, THE JADE BUDDHA TEMPLE
This temple is located north of Shanghai and is an active monastery where you can see some monks busy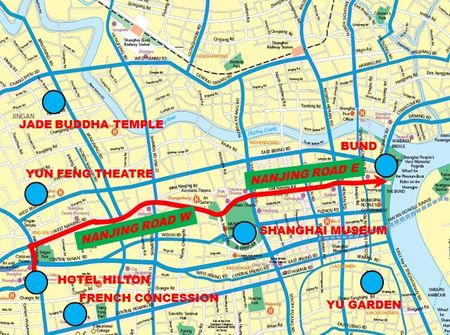 At the time of the Qing dynasty, between 1875 and 1908, an abbot from mont Putuo went on pilgrimage to Tibet and joined the Burma. There, a Chinese installed in this country, gave him 5 jade statues representing Buddha. It carries two in Shanghai where he had built a temple with gifts, but shortly afterwards he died.


In 1911 during the popular uprising, the temple was occupied and largely destroyed bet, then the statues were moved.

Later, around 1918, another priest who had received land as a gift, built a new temple in place today. Its construction lasted 10années. The temple was a place for lectures and conferences

In 1956 was celebrated in this temple the 2500ième anniversary of the accession of Gautama Bouddha in Nirvana
In 1966, during the Cultural Revolution, the monks no longer receiving grants, they were living selling crafts.

In 1983, the Institute of Buddhism was founded in Shanghai in the temple, and later, returning from a pilgrimage, the monks took their lectures and meditation sessions.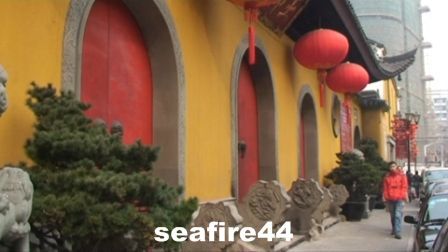 The visit starts with the room of 4 kings, the statues represent the 4 cardinal points with their symbolism of good and evil in eternal opposition materialized in the face of statues, sometimes smiling, sometimes angry.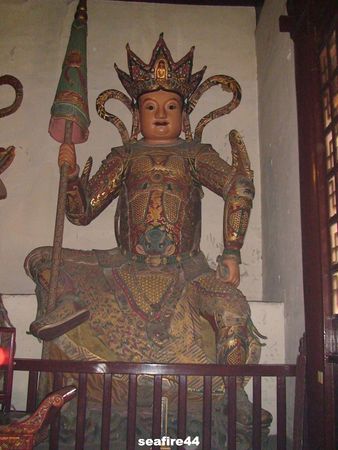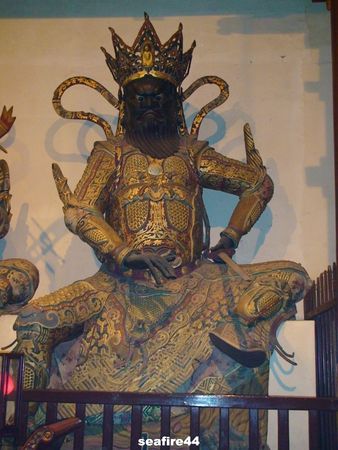 At the center of the room, throne Maitreya, the smiling big belly monk.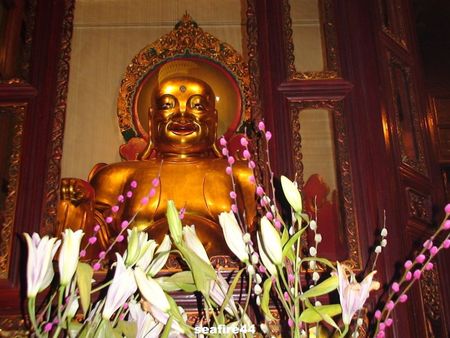 Then the great hall with: first three golden Buddhas with at the center Gautama Buddha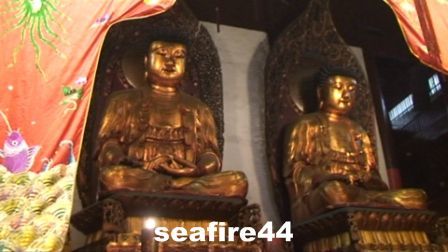 The statues of 20 gods of paradise, covered with gold are lined up on the East and West side of the Great Hall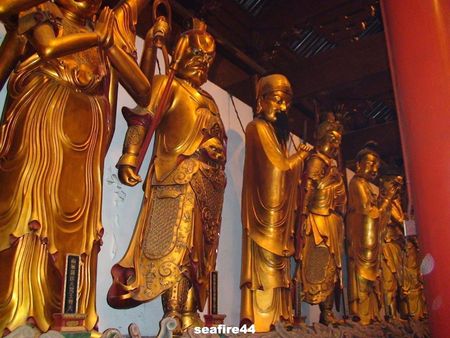 At the north entrance of the main hall, there is also the statue of Guanyin, the goddess of Chinese mythology, with his side sculptures representing his 53 teachers.


In the floors of another building, we finally discovered in two separate rooms both famous white jade Buddha that is unfortunately forbidden to photograph.

One is sitting and is almost 190cm tall with a weight of 3tonnes, the other with a length of about one meter, is reclining Buddha (actual position of the peaceful death)

Another statue, reply of the previous reclining Buddha, but in white marble was offered by Singapore. Its dimensions much larger than the Jade Buddha sometimes create confusion, but it is not that of Burma, make no mistake? However it may be photographed.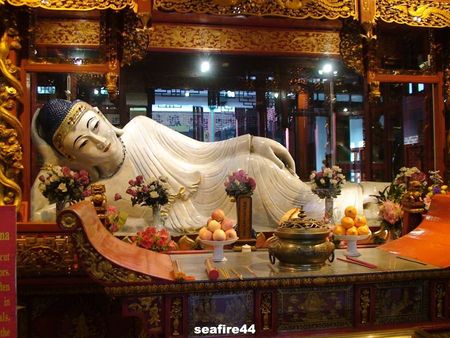 The visit will terminate in a shop where a patented calligraphy writer made for me, on the occasion of this new year of the buffalo, a dedication on rice paper.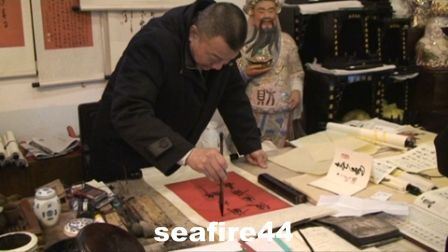 He will also sign a book stating, I suppose, his capacity as official calligraphy writer.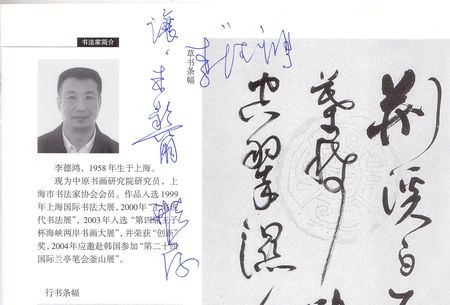 ……..
Commentaires
Poster un commentaire