04 mars 2009
TEA CEREMONY IN CHINA
In the old City of Shanghai, an attraction is the Zigzag Bridge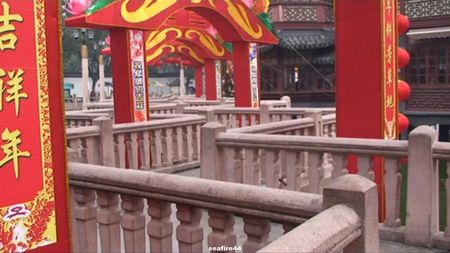 and the tea house in the middle of the lake, where you can attend a tea ceremony by Chinese custom which seems nothing to do with Japanese one.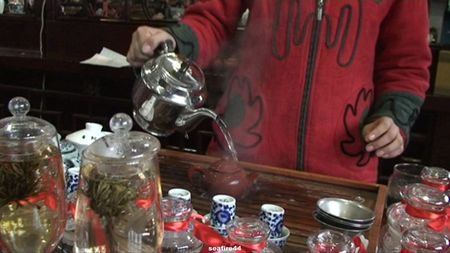 The teapot is then filled with water and the chosen tea brewed according to your preferred taste.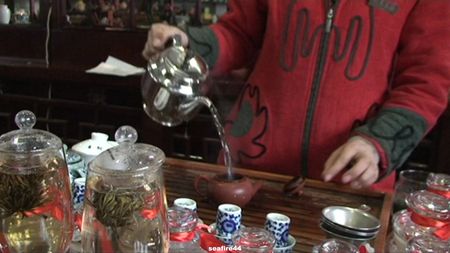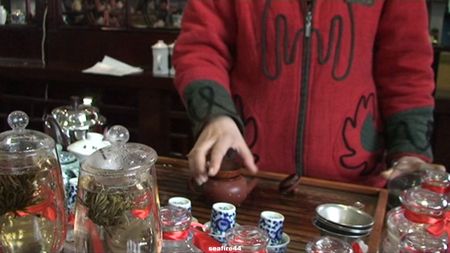 Then we can smell and enjoy the fragrance permeating the small bowl and only then we can drink tea.
During my visit I have had the opportunity to test and 8 different varieties of tea and I must say they were excellent to my taste.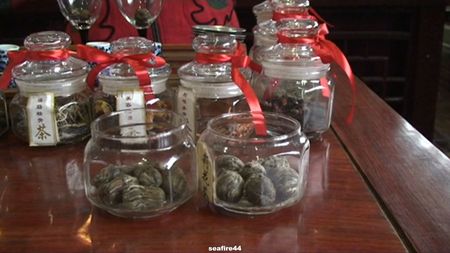 ......
Obviously, after that ceremony, it is possible to buy teas that we have the most appreciated.
Then the cups are prepared by several rinses with warm to hot water. In principle three; It is here that the tea is poured into the cups.
The cups are then covered with a small bowl; and all together return three times.
During my visit, I participated in this ritual.

It must be said that tea is enjoyed in China as the great wines in France.

The mistress of ceremonies heated water in a kettle on a stove when it is close to boiling, pouring water over the teapot ready on a wooden grating to put it at the right temperature.
.........
Commentaires
Poster un commentaire