11 mars 2009
SHANGHAI, LE BUND A MUST TO SEE
Today, if you do not know THE BUND, you do not know Shanghai. This is a place where you can almost grasp the entire history of the city.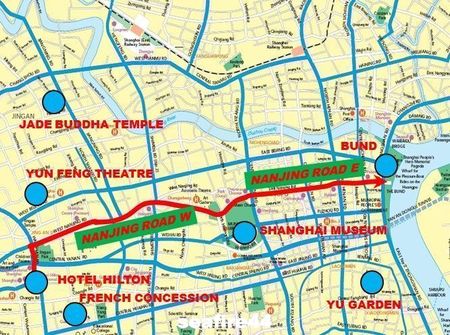 First the BUND word meaning "muddy dock" itself gives an idea of what could be Shanghai to its origins. Located in the alluvial plain at the mouth of the Yangtze River, Shanghai has developed into a flood zone where the soil may collapse under low loads. Despite this discomfort, its location offered it a wide opening on the inland China. The location was ideal for developing trade.

THE BUND is considered as a cornerstone of the Shanghai's growth.

After the first Opium War, with the establishment of foreign concessions, commercial development was considerable. Banks, business centers, headquarters of major import export companies settled on THE BUND. In one hundred years, Shanghai became the largest city of Asia's, and a worldwide recognized business center similar to London or New York; the Shanghai Stock Exchange had become the "Wall Street" of Asia.

Nowadays, when we look at the 1.5 km of BUND, we have on the opposite side of the Hangpu River, PUDONG which is the actual business center of Shanghai, in particular we can see the famous pearl tower, where are settled the Shanghai TV offices.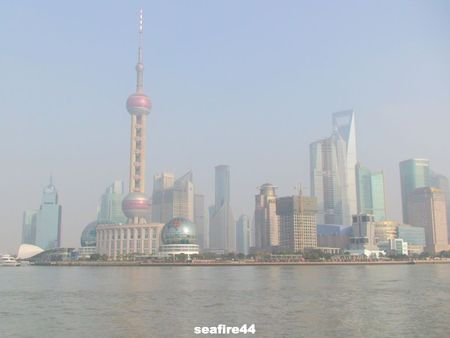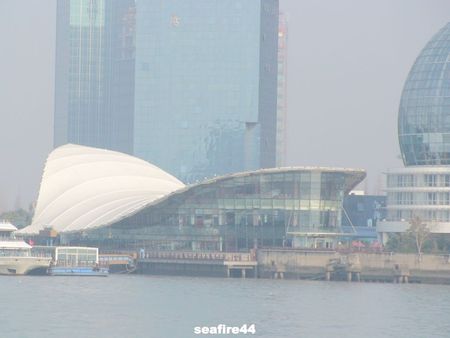 On the opposite side of the river where the Bund is located, we can see an alignment of around fifty beautiful buildings of various styles ranging from neoclassical to Art Deco. Each of them was built at different times, but they nevertheless constitute a harmonious entity, especially at night when everything is illuminated.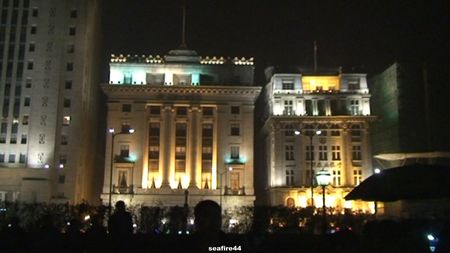 In the evening, THE BUND is very busy. Located at the end of Nanjing Road, the Chinese like to linger there after their shopping. One can watch Pudong and its buildings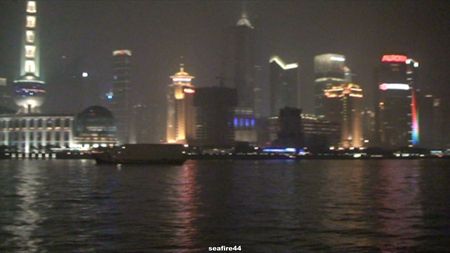 and take photos of the never finishing traffic of boats abhorring huge advertising board.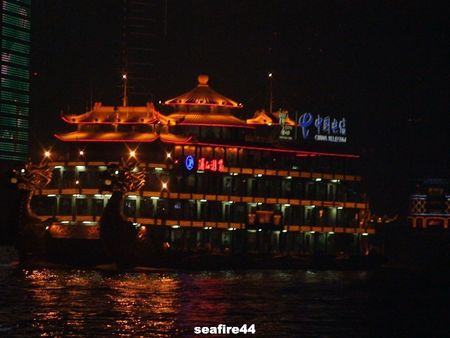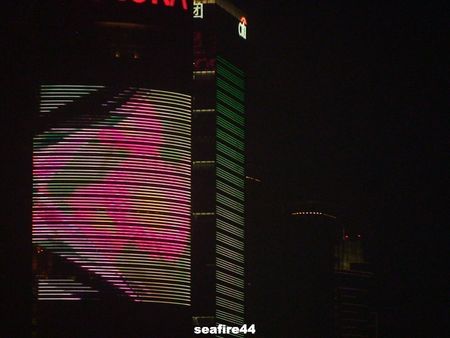 All along the walking strip, street vendors offer all sorts of utterly useless gadgets that the Chinese love, and you can get snack or drink coconut water, served all along the year in small stands all the hundreds of meters.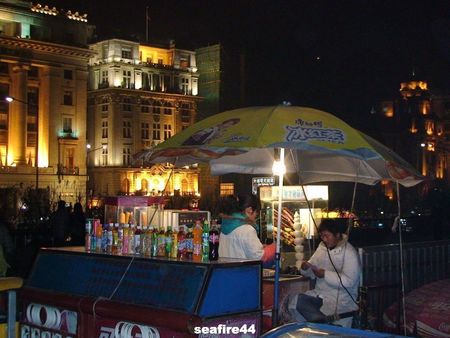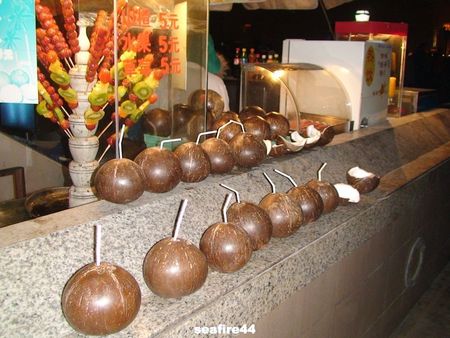 The most fortunate will go to "the Bar Rouge", the trendy place of Shanghai sets in one of the buildings overlooking the Bund and the Hangpu River, and take drinks and meals at huge prices as per Champs Elysées in Paris.

In short, THE BUND is a MUST in Shanghai
…….
Commentaires
Poster un commentaire