17 mars 2009
OLD CITY OF SHANGHAI AND YU GARDEN
In the eastern part of central Shanghai, was in the past the Chinese city. To protect itself from possible invasion, a wall was surrounding the city.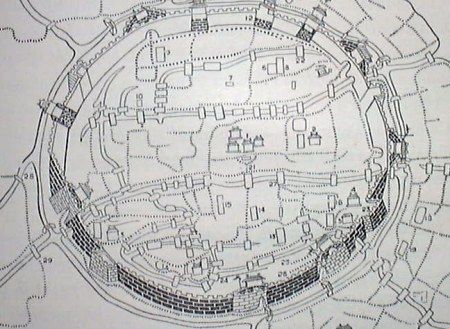 It survived, while the foreign concessions in Shanghai settled. In 1911, during the revolution it was destroyed and later on replaced by a road that is easily recognized on the current plans of the city.
During the bombing of the city after the last war, the old city was virtually destroyed with the exception of the Yuyuan Garden. Rebuilding after war was concentrated in a small area around the Yuyuan Garden.

Today the place bustling with a multitude of boutique has become a popular site for tourists.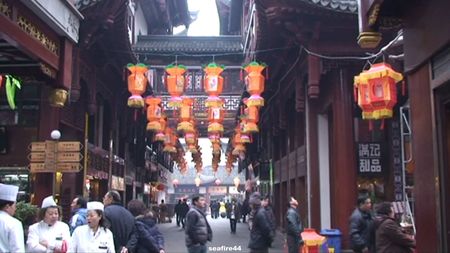 One attraction is the bridge Zizag and tea house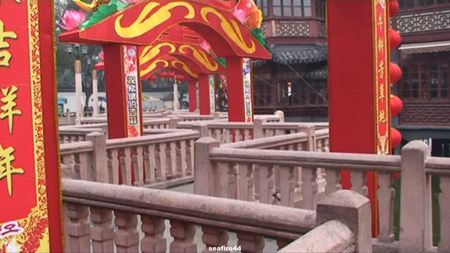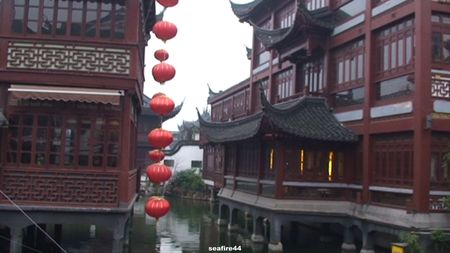 The visit of the old town followed by the unescapable Yuyuan Garden. This garden has an area of 20000m2, established within the old town dates from 1577. It was built by a dignitary of the Ming Dynasty (Pan Yunduan) to house his parents during their old age.

During its long existence, the garden had to endure some abuse; destroyed at the end of the Ming period, then rebuilt by new owners, it was again devastated during the Opium War in the 19th century. The garden as we see it today is the result of a restoration of 5 years, started in the late 1950s
Upon entering the garden, we are faced with a rockery, which is called the Great Rockery. It is the oldest rock in the region south of the Yangtze River.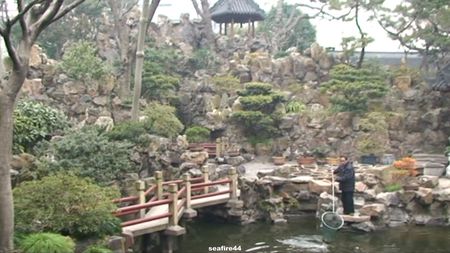 Cuixiu Hall is located at the foot of the rockery. It is a quiet place with trees but at this time of year we cannot admire the flowers that line the place.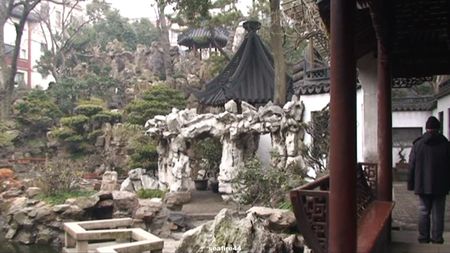 There is also in the same group of buildings some small shops where you can buy prints or jade.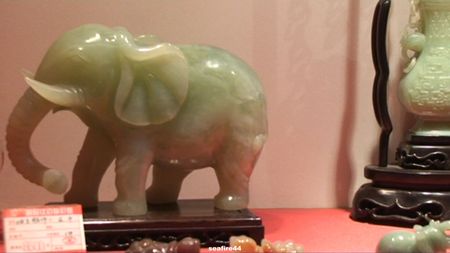 A little further, you reach a room with these rather curious furniture to say the least.
Then we have a succession of galleries, finely paved alleys and squares decorated with fountains.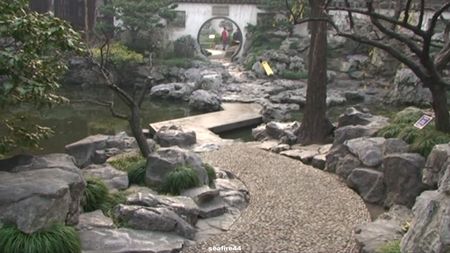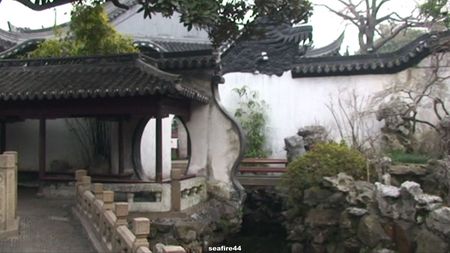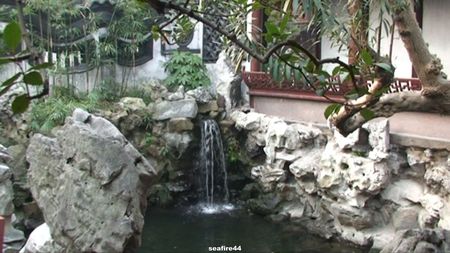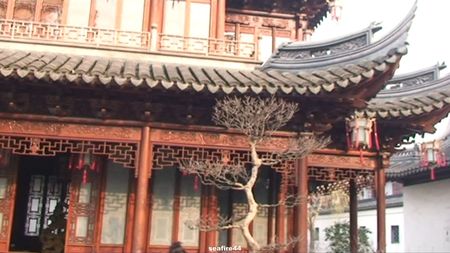 This garden very popular for Shanghai inhabitants is a must. But for a foreigner, it is absolutely necessary to have a guide to discover the history of the place. And aloso it must be noticed, the best time to visit it is probably in the spring when everything is in bloom.

For sure,I will return and spend more time in this place
......
Commentaires
Poster un commentaire